RESPEED-UP Program
Give your savings a serious boost with the RESPEED-UP Program, a fast and effective strategy to catch up on unused grants and maximize your RESP!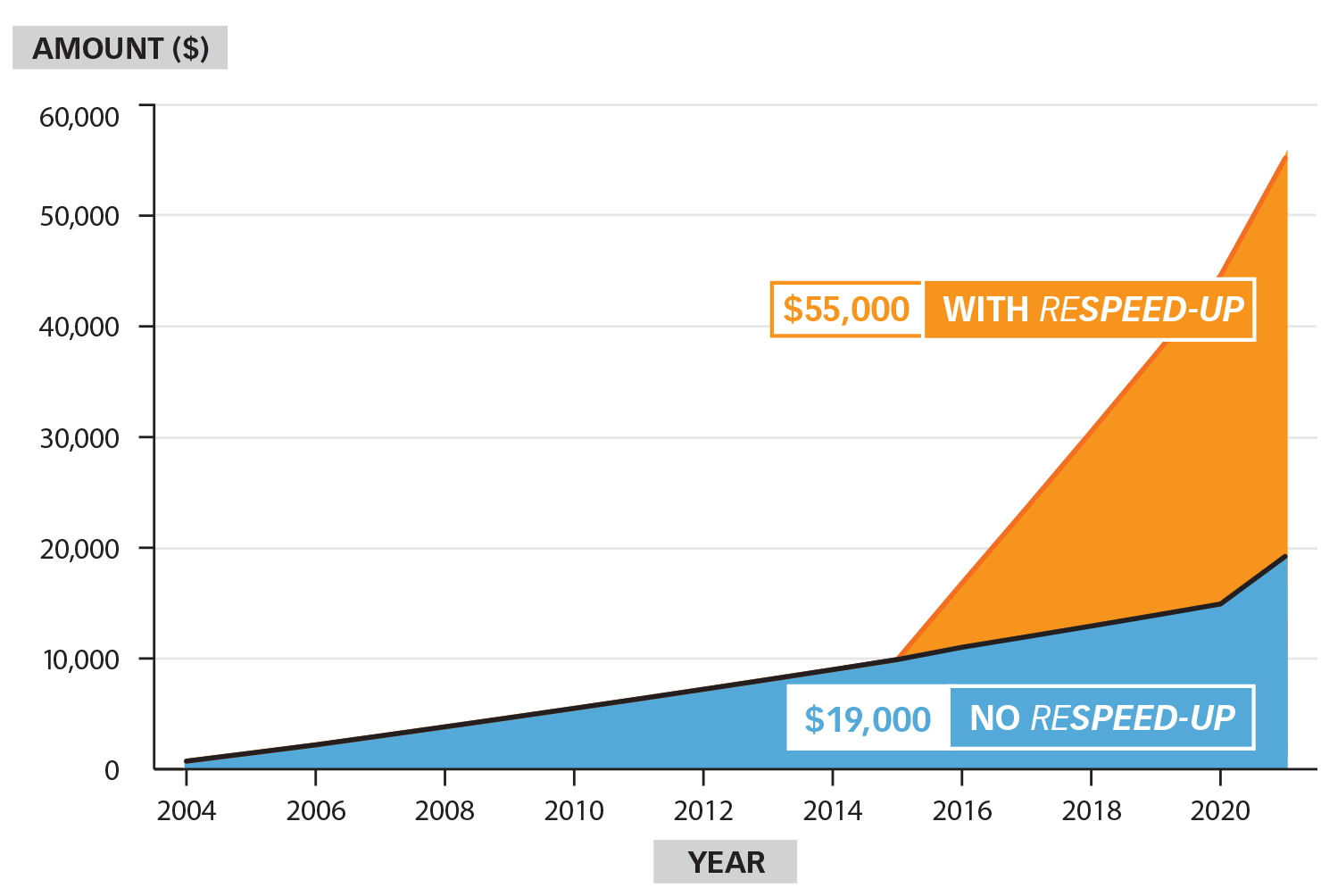 These projections are for information only and are not guarantees of future investment returns.
John contributes $50 every month to the RESP he set up when his daughter Jenny was born. At this pace, when his RESP comes to maturity, it should be worth about $19,000 including $9,000 in grants and earnings on grants and savings.

If John enrols in the RESPEED-UP Program the year Jenny turns 12 years old, he can contribute the recover used grants entitlement and maximize the amounts his daughter is entitled to, which represent an extra $9,600 in additional funds thanks to the RESPEED-UP Program!
And this doesn't even include the contributions John invested. If he pools the refund of his contributions to the above amount, his daughter's education funds could hike up to $55,000!
View the complete details of the case scenario
Funding Options
There are several funding options available under the RESPEED-UP Program depending on your financial situation. You can use your own financial resources or apply for a loan to take your plan to full potential!