December 11, 2014
If you have an iPad or are thinking about getting your child one this holiday season, you may feel overwhelmed by the selection of apps available for download. Not sure which games are well-liked, age-appropriate or educational? I've got you covered! Here are 15 great iPad apps sure to please, educate and entertain your little ones this holiday season.
1. Whiz Kid Puzzles
Need a half-hour of peace and quiet? Download this free app today! This colourful puzzle game is based on different complexity levels that will help kids learn to compare parts of a whole, and improve their coordination, vocabulary and concentration skills. FREE (made for ages 3+)
(2017 update: unfortunately, this application is no longer available.)
Unleash and stimulate your child's creativity. The app's winter theme includes decorating the clubhouse for the holidays and painting or building a snowman. $4.99 (for ages 5 and under)
A free version of this app is available. This fun game consists in connecting dots by alphabet or by numbers. Children can then add colour to their drawings! FREE (for ages 3-7)
4. The Magic Castle - Mystery Adventure
Fans of adventure games will love this journey to a mysterious land with stunning graphics, a full soundtrack and sound effects. It is suitable for the whole family, and when it's time for outdoor play, the game auto-saves. $0.99
(2017 update: unfortunately, this application is no longer available.)
We all know that the Disney animated film "Frozen" is incredibly popular with children this year. So there's no doubt they'll be thrilled when you download this epic puzzle matching adventure in the Kingdom of Arendelle! FREE
Keep the lovable Om Nom's sweet tooth satisfied by cutting ropes filled with bundles of delicious candy so these fall into his mouth! This app offers hours of entertainment for children 4 years or older. $4.99
Township is a truly unique city-building and farming experience where one can share their vision of a perfect town. Players can open community building (cafés, cinemas) or build famous landmarks, grow and process harvested crops, change the landscape to suite architectural needs, etc. This game will stimulate creativity and offer a perfect opportunity to interact as a family and discuss social values. Best of all, it's FREE!
Any child over 9 years old will go bonkers for this game! It's a little more expensive ($29.99) but this hilarious adaptation of the hit film "The LEGO Movie" will capture your child's imagination and provide hours of entertainment. Play side by side with a friend or family member in a drop-in/drop-out co-operative multiplayer game mode.
9. Kid Number Quiz
With this app, your preschooler will learn to recognize numbers, to count various objects, etc. This kid-friendly math app also includes colourful, stimulating graphics. $0.99 (for ages 3+)
(2017 update: unfortunately, this application is no longer available.)
10. Virtuoso Piano Free 2 HD
Teach your child to play the piano! This virtual piano offers unprecedented sound quality (yes, it really does sound like the real thing!) A duet function even allows your child to play with a friend face to face.
FREE (for ages 12 months +)
(2017 update: unfortunately, this application is no longer available.)
This is a personal favourite of mine. This lovely story (four chapters totaling 10 minutes of narration) features Stella, Sam and their dog Fred as they go outside in search of their toboggan buried under the snow. The player must help the trio recover the toboggan through 3 mini games. I loved the graphics (which are amazing) and the spirit of adventure, which nurtures the imagination of little ones. $1.99 (for ages 2-5) 
This is a timeless classic to develop logical thinking. This educational game of deduction will be perfect for the whole family during those winter snow days. With its 5 game modes and 5 difficulty levels (very easy to very hard), each will find a suitable challenge.
This game improves a child's sense of observation while having fun discovering the world! They'll have to spot the tricky differences between two images to collect country flags (20 in all) and unlock new countries. This game is both entertaining and educational. FREE (first 5 levels)
The Memo 2 game stimulates memory and concentration, and is suitable for all ages. A two-player mode is available, as well as an educative mode which lets you pick the card images you want to play with, to display/hide the text below your images, or even read this text out loud thanks to speech synthesis. Moreover, you can learn Spanish or French by setting different languages for the first and second cards. At $1.99, it really is a great value!
Over 3 million parents put their kids to bed with "Nighty Night"! This edition offers a magical setting with 8 circus animals, each eager to show off their tricks to your child before going to sleep. Your child can then bring them to bed by switching off the lights or blowing out candles. "Nighty Night Circus" is the perfect app for the day-to-day bedtime routine with its cute animals, sweet lullaby music and great narration. $2.99 (for ages 5 and under)
Happy holidays to you and your loved ones!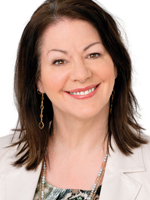 Marielle Potvin, Remedial Teacher
Related articles